The Quin Global team continues to grow! Please join us in welcoming Darin Barfield to the Quin family!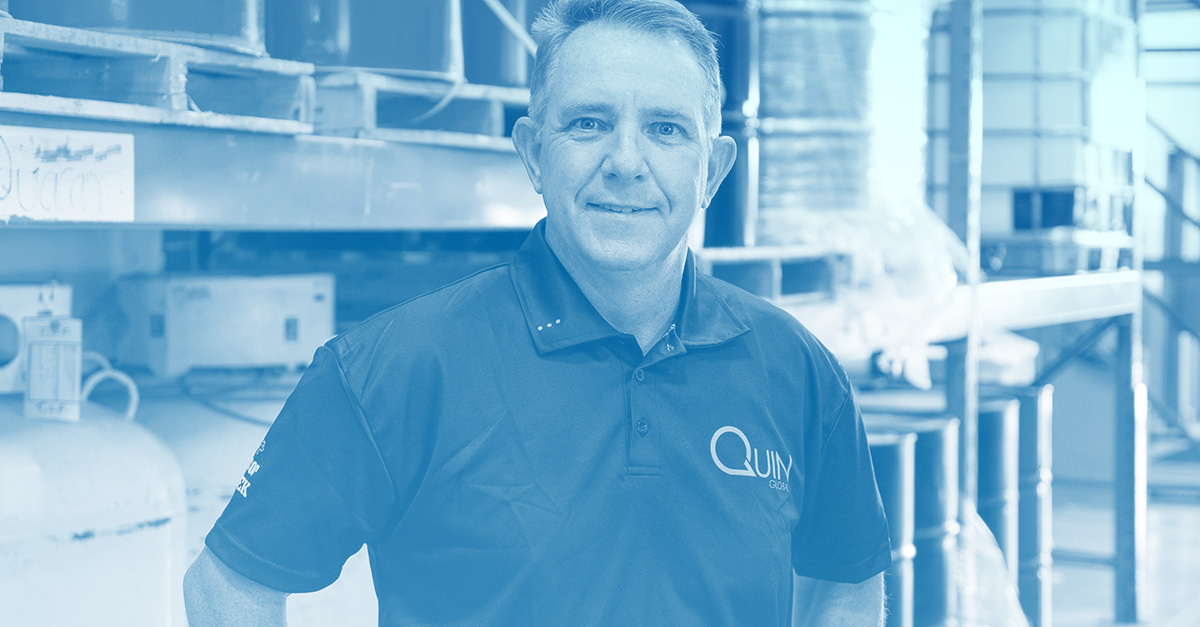 Darin is our newest Adhesive Sales Consultant. He will be serving customers and distributors in the Southeastern states, including Florida, Georgia, Alabama, and Mississippi. With his background in sales and service, Darin brings extensive experience in flooring and construction. He has done it all, from managing a territory for a major building and flooring supply distributor to owning his own full-service flooring business.
Darin is a great addition to our team, and we're excited for him to be able to share firsthand knowledge from the field. His past flooring experience will allow him to partner with area distributors to help them develop creative solutions to increase their profitability and proficiency!
We asked a few questions of Darin to get to know him better:
Q: What excites you most about joining the Quin team?
A: I'm extremely excited to be part of such an innovative team and their long-term vision to be the global leader in the adhesive market through ingenious solutions to age-old problems. I'm also excited to partner with our customers for leaner, more profitable operations!
Q: What unique experience do you bring to our customers?
A: I love working with my customers to learn more about their business & their operations—both their success stories and areas they feel needs improvement. I'm excited to take on new challenges and put in the hard work to help my friends and customers accomplish their goals and take their businesses to the next level.
Q: Do you have any hobbies or interests (other than adhesives that is!):
A: I like to go horseback riding with my two daughters or tackle woodworking and design projects. I also enjoy using my skills, whether that's in construction, design or art, to help out my church and community.
Welcome, Darin! We hope you have a chance to meet him very soon!