Tensorgrip® P390 is a multi-purpose contact adhesive spray system, designed for maximum convenience, powerful adhesion, and unparalleled safety across a variety of field and shop applications. We developed it specifically to provide reliable adhesion on difficult surfaces, making it ideal for everything from foams and MDF to plastics and standard laminate.
Why should you offer Tensorgrip® P390?
Superior Multi-Purpose Adhesion
First and foremost, P390 brings powerful adhesion to a range of tricky surfaces. Since it was developed for surfaces like aluminum, foam, MDF, plastics, and standard laminate, it provides reliable adhesion on challenging surfaces like unsanded melamine! It's also preferred for polyurethane foam, memory foam, and many other substrates.

With high heat resistance, this industrial adhesive delivers a 100% adhesive transfer to substrates, and is available in blue or clear variations to meet the needs of your customer's project. P390 only requires about 80% coverage from the web spray pattern to be effective, and sometimes a second coat for more porous surfaces.
The initial bond from P390 is strong enough for immediate cutting or trimming, and the bond continues to strengthen for the next 1-3 days.
Fast and Convenient Spray Application in a Fully Portable System
P390's fully portable system makes it easy and practical for your customers to use across a wide range of work sites.
Comes with several size options, including a 22L canister, 7L disposable aerosol, and along 108L and 216L returnable pail and drum options
Works with a detachable hose and spray gun, for web spray application that dries in 2-4 minutes, depending on temperature and humidity.
No cleaning up or maintenance required! Simply hang the spray gun on the canister, leaving the valve open for the next day.
Completely Flame Resistant for Unrivaled Fire Safety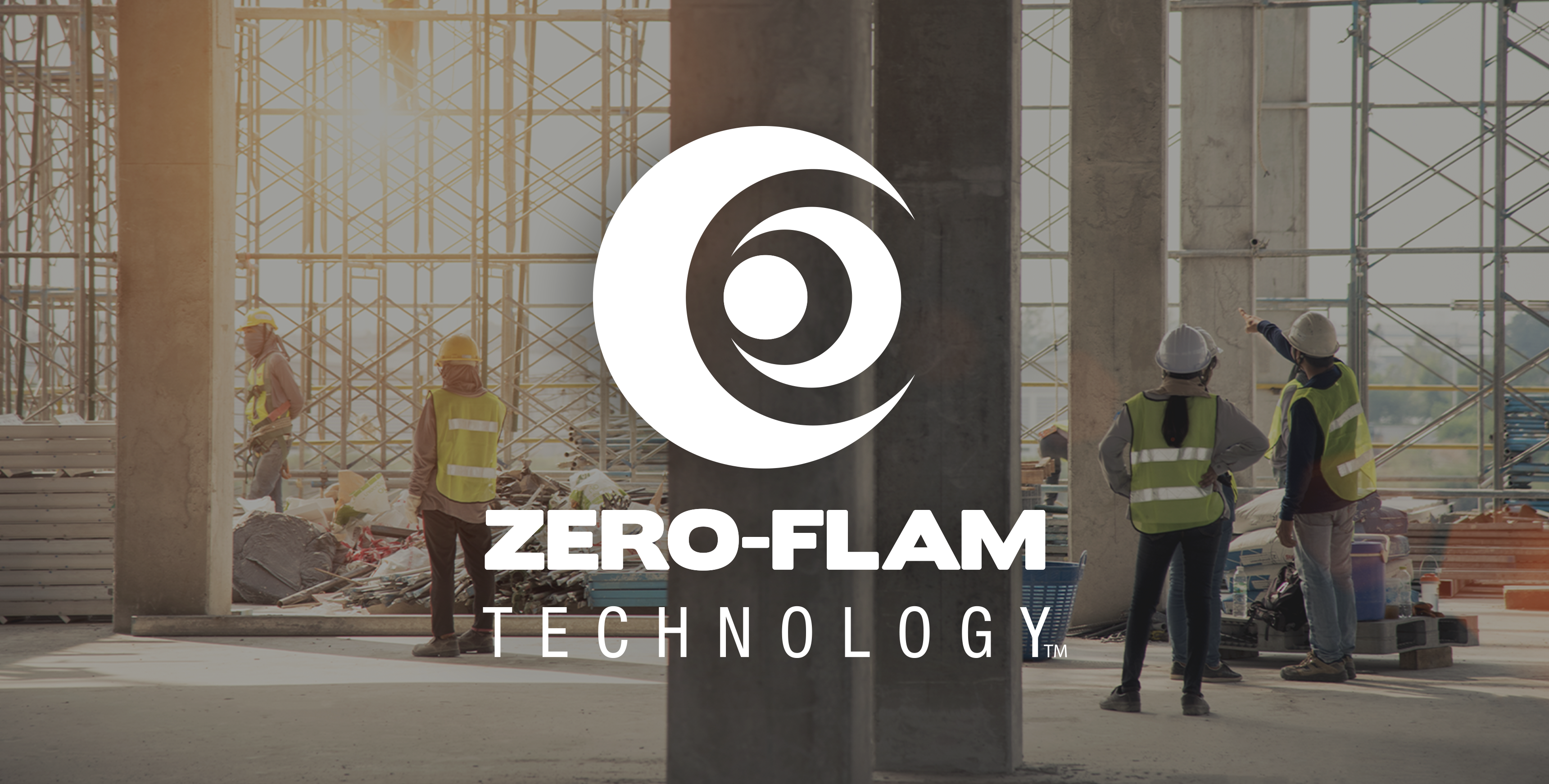 In fast-paced work environments, fire is a very real danger. That's why we developed ZERO-FLAM technology, giving users a 100% flame-resistant canister adhesive system.
At 317g/L, P390 has the lowest Volatile Organic Compound (VOC) content among non-methylene chloride (MeCl) adhesives, making it the safest choice for any project.
Free of Hazardous Air Pollutants
Aside from being a non-methylene chloride adhesive, P390 is also HAPS free, helping workers stay safe, reduce operating costs from excess protective equipment, and stay compliant with EPA regulations.
Conclusion
Tensorgrip® P390 brings a unique combination of safety, convenience, and effectiveness to any project. From its powerful adhesion across a range of difficult surfaces, to its unmatched fire safety standards, to its portability and ease of use, it's a must-have item for any distributor's product catalog.
To request a sample or more information on any of our products, please contact our team!